Encourage youth employment, networking and skills development through the EU4Youth phase III Youth Employment and Entrepreneurship: Fostering Youth Employment and Social Change through Social Entrepreneurship (EU4Youth program).
The most important information for the applicants:
The main objective of this call is to foster active participation of youth in both democratic life and in the labour markets of the Eastern Partnership (hereinafter – EaP) countries (Armenia, Azerbaijan, Belarus, Georgia, Republic of Moldova, Ukraine), with a focus on disadvantaged youth, thus contributing to sustainable and smart growth, social cohesion and reduction of inequalities in societies.
Deadline for receiving concept notes* is 14 June 2022
*Only the concept note shall be submitted in the first stage (not the full application).
Project grant rate: minimum 75% maximum 90%

Any proposed action must be submitted by a grouping of minimum 3 and maximum 6 entities.

Any proposed action must be submitted by a grouping made of entities from minimum two Eastern Partnership countries (Armenia, Azerbaijan, Belarus, Georgia, Moldova and Ukraine).

The Call is divided into two Lots:
Upskilling of disadvantaged youth in terms of digital competences (incl. critical digital literacy) as well as the promotion of entrepreneurial competences and support towards related networking and partnerships: indicative allocation is €2,200,000.
Development of social entrepreneurship and career management skills, linked to the promotion of youth entrepreneurship in the areas of green and digital economies and support to related networking and partnerships: indicative allocation is €3,800,000.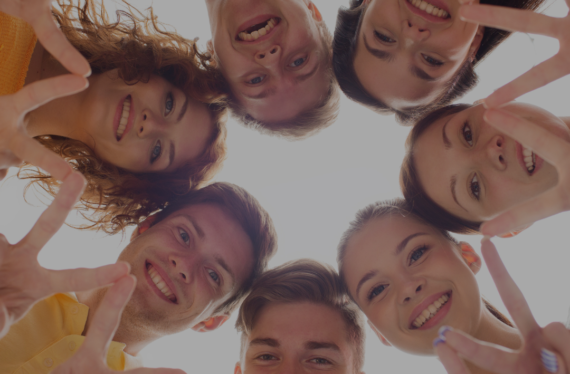 Types of action which may be financed under this Call will include (but not limited to) the following:
Mentorship and training actions for young people in the fields related to the priorities of the call, such as staff exchanges, workshops, seminars, capacity-building actions, train-the-trainers events, and the promotion and dissemination of existing as well as development of new innovative online training tools or other training modules.

Actions aiming at the creation and improving of networks/partnerships among key stakeholders (among others, policy makers, youth organisations, social enterprises, financial intermediaries, international donors), mutual learning, cooperation, awareness-raising and dissemination activities, such as: 1.the identification of, and exchanges on, good practices, innovative approaches and experiences; 2. the organisation of peer reviews and mutual learning; 3. the organisation of workshops, study visits, seminars conferences.

Establishment and up-scaling of relevant competence development and/or business support structures (e. g. hubs, incubators, accelerators, labs, universities, research centres, etc.), including through financial support to third parties.

Actions that promote and support efforts for social cohesion, enhance decent employment opportunities through career management and skills development, initiate and facilitate dialogue with social partners and linkages with social security and protection schemes.